This post is to all the single ladies (and men) who live alone and are practicing social distancing during this pandemic!
If you are in Ohio our governor has put out a stay at home order that goes into effect on 3/23/2020 at 11:59 pm. It's no longer a choice to distant ourselves.
We need some levity.
We need some love.
And we need to stay connected somehow during this time when we are apart more than ever.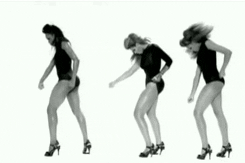 Mental Wealth
Today's post is focused on what I've coined as mental wealth. I define mental wealth in this manner…
Mental wealth – the ability to embrace a positive, growth-focused, teachable and abundance mindset.
We are in uncertain times and everyone is affected in one way or another. Unfortunately, some worse than others.
No surprise that my heart goes out to any single folks who are living alone and being convicted (or ordered) to practice social distancing (or quarantining). I'm right there with you! I'm struggling with some loneliness and not getting fed in the way extroverts are typically fed…through lots of contact with people.
I process stuff externally.
No doubt there are single introverted folks out there who prefer to process internally. However, no one can argue against the fact that we are social creatures by nature. We need one another to survive. That being said, I'm writing about 5 healthy tips for singles practicing social distancing right now. FYI, I'm writing this as much for me as I am you. 😉
#1 Establish a Routine
Okay, if we are working from home now, we have the luxurious option of staying in our pajamas all day.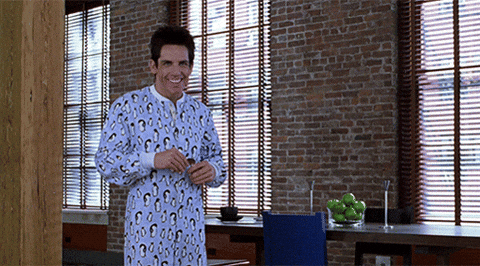 Maybe on a Saturday, it might be fun to stay in our PJs a little longer; however, staying in our PJs day in day out is not conducive to a productive mindset. We all need to feel purposeful and productive to be alive.
That being said, it's important to establish a routine.
Okay, the first week was kind of a culture shock to us all so we get a free pass on any bad habits formed last week. But, as we begin week two of our social distancing, let's build a healthy routine.
Do you like to have some quiet time in the morning to sit in your PJs, read, pray and drink coffee? Me too. Or perhaps you start out the day exercising. While most of us have more time in our lives now without the commute into the office, there's no excuse to not get up a bit early to allow for what we like to do first in the day.
Once that time is done, shower and get dressed! Even if you are laid off during this pandemic you need to do this.
Take the time to write out what your typical day will look like, including the items listed below, and break it into time chunks. Post it on your fridge or somewhere and stick to it!
#2 Get Outside
I don't know about you but I get a little stir crazy if I stay inside all day. The beautiful thing in all of this is that we still have the great outdoors! It can be such a perspective changer to just take a walk and breathe some fresh air.
So work this into your workday.
Personally, I've been doing much of my exercising outdoors. For example, I'm biking and jogging. Additionally, I've used the local park to create a fun little workout:
Jogging around the park
Stopping at the gazebo for push-ups, dips, squats and burpees
Doing jump-ups on some boulders along the path
Practicing pulldowns on the jungle gyms (playgrounds are now closed so back to my in home pull-up bar)
Sprints in certain stretches of my jog
Whatever you do, just get out and breathe some fresh air once and a while!
#3 Phone a Friend
As I said, I'm an extrovert and do my best processing when I can talk through something out loud with another person. Sure, I still journal, pray and meditate alone but things jump out at me when I can share with another.
I feel God has intentionally put me in places lately that are forcing me to strengthen skills that are typically well-practiced by introverts. It's always good to get outside of one's comfort zone.
Although, it's good to know thyself. I'm staying in touch with family and friends more via phone and video conferences. It's so crucial for my mental wealth. We pray together and we talk about our concerns, joys, and growth goals.
Especially, if you are a person who is externally motivated and needs accountability, it's crucial you be connected with your accountability peeps via phone now.
People in recovery typically go to meetings during the week to share their struggles. All meetings are canceled now. It's imperative for folks like us to connect in other ways. There a lot of virtual recovery meetings going on all over the world right now. Just Google virtual meetings with the name of whatever program you adhere to.
Perhaps even your close-knit support group is forming their own online meeting via a conferencing service like zoom. By the way, zoom is offering extending services during this pandemic.
The point here is to a.) know thyself, your tendency and personality style, b.) make sure you are getting fed and c.) stay connected with your loved ones even if it cannot be face-to-face.
#4 Love Thy Neighbor
Okay, no one needs to be a hoarder during this international crisis. Sure it's wise to stock up on some items and/or be self-sustaining. But people panicking and buying the stores out of certain items is causing fear, difficulties and scarcity.
I'm a person who reads the bible and does my best to follow it. Jesus said,"the greatest commandment is to love the Lord your God with all your heart and with all your soul and with all your mind." Additionally, He said the second greatest commandment is to "love your neighbor as yourself". Taken from Matthew 22: 36-40
So shouldn't we be helping one another out in this time of need? If you must buy extra, how about sharing with your neighbors?
When I first moved into the four-plex where I live, I made all of my neighbor's cookies. Just the other day, one of my neighbors brought me these eggs because his father is a farmer in New York. Eggs are hard to find right now. How awesome is that?
I'm currently working on making care packages for my neighbors. 🙂
The point here is to think not only of yourself in this crisis but rather how you can help others. What better way than by doing it with the people who live right by you?!
#5 Get Lost in a Good Book
Sure, it might be a great time to binge-watch some stuff on Netflix and I'm not knocking that. However, I've gotten lost in the book Unbroken this past weekend and struggle to put it down. With working on my computer all day, watching press conferences and doing zoom calls, I get screened out.
A good book is a good time passer.
I'm in love with getting lost in my book on my little love seat with my electric blanket. It's good for the imagination and to be honest, when I read, I still feel productive.
See my recent post on Instagram.
Closing Thoughts
So there's my best advice currently on ways to stay healthy during this time when we need to be apart. In summary, I am finding the best things to focus on in an effort to maintain mental wealth are:
Establishing a routine
Get outside
Phone a friend
Love thy neighbor
Get lost in a good book
I'm sure as time goes on we'll find more valuable things to keep our minds and bodies healthy during this crisis. One thing is for certain we still need each other!
What tips do you have to share?