Well, it's probably time I write a post about the market, investing and what's happening to our economy. So far during this global pandemic, I've written about staying positive, cautious and invested as well as the importance of a healthy routine as a single during our social distancing.
My main concern during this time is everyone's health and safety (that includes mental health!). The market will rebound and the economy will also rebound.
Secondly, my next concern is economy-related. We all know a lot of folks who are out on furlough right now and/or in danger of losing their business due to the massive shut down. Everyone is being affected by this pandemic.
This post is to answer some questions and clarify some buzz words surrounding the market and economy as well as share my secret sauce to investing.
What exactly is the financial market?
The market is where we can participate in the trading of financial assets. You know stocks and bonds but also some other fancy-schmancy things like derivatives. Did you just have a flashback to Calculus?
If you have a 401k you are invested in the market.
Right now the market has been a big topic of discussion in the media. That reason is because it has been as volatile as a meth addict. Have you ever been around a meth addict (or seen one played on TV)? Yep, lots of ups and downs.
You've probably heard the terminology that we are now in a bear market. A bear market is when investments fall at least 20% from its 52 week high. Yep, as of March 11, 2020, we are there! During a bear market, investors are losing confidence in the economy and are selling shares like mad.
Perhaps you've heard people say we are finally coming off a 10-year bull market. A bull market is when share prices are rising which encourages investing. During a bull market, many people have optimism about the economy. I would agree that since we've rebounded from the housing market crash in 2008, we've been on a bull run.
One new thing I learned when I was researching for this post was the commonly accepted meaning behind why these two animals were picked to describe markets. Apparently it has to do with their fighting style. A bull thrusts its horns upwards like a rising market and a bear swipes its paws downward like a dropping market. Interesting, eh?
How do I respond in a bear market and/or a bull market?
My strategy is really quite clear and simple. I invest continuously via Dollar-Cost Averaging (DCA) regardless of what the markets are doing. DCA simply means I place the same amount of money into my investment accounts on a regular bi-monthly basis.
Many investors even consider DCA when they have a lump sum to invest. Why? Because no one really can time the market and know the exact right time to buy. So if it can be spread out over a period of time, it might produce more favorable results and be less risky.
So back to my original question of how I respond in a bear and/or bull market…the same exact way. I keep pumping my money DCA style and automatically. I don't change my strategy, which I've defined in my investment policy statement, just because the market changes.
What am I investing in?
Well, I've chosen an asset allocation of stocks, bonds and REITs (real estate investment trusts) that work for me, my position in life and my risk tolerance. If you are not sure of your risk tolerance or how to choose an asset allocation, I suggest one of these articles by Financial Samurai:
Furthermore, I invest in low-cost index funds. What's that you ask? Well investing in stock (or bond) index funds lets you invest in a whole bunch of companies at once without having to pick them. I like it better than buying single stocks because it's less risky. Think about it, if you have a whole basket of stocks of different companies and one stock tanks, you don't lose it all. However, if you have stock in one company and it goes belly up, uh oh!
How am I staying cool, calm & collective in this bear market?
Well, my secret here is that I don't really look at the market dips and jumps all that much. Additionally, I don't check my investments or net-worth all that much either. You'll notice that I don't publish net-worth reports or updates. That is because partly I would suspect my readers would find that to be one of the three:
boring
braggadocio
not impressive
Now I know there are personal finance bloggers who do publish net-worth updates and their readers seem to glean from it. There is value from learning from a live example so I am not knocking that.
Correct me if I'm wrong but I don't think you come to my site for that data.
Either way, I don't really care to check my net-worth all that frequently. I do have goals and quarterly I check-in for updating my Ontrajectory projections; however, I'm finding that too frequent and switching to semi-annually. Once a year, I do an annual review where I re-evaluate my life goals (not just financially) and re-balance assets.
My investment strategy is the lazy woman's strategy. I set it, forget it, and don't really check it. I trust the markets because history shows that while things go up and down, overall they go up in the long term. I'm investing for the long term.
Sidebar: As you are nearing retirement, it's key to start adjusting asset allocations to be more conservative so to preserve your wealth. There comes a time (in or near retirement) where you don't want to be too exposed to the ups and downs of the market. A great way to do this is by investing in target-date index funds which adjust as you approach your retirement age.
Yep, ignoring the market is really my secret sauce.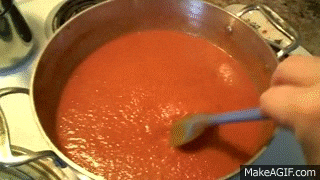 One last point here. If the market fails us and doesn't rebound we all will have bigger problems. Although, I do not fear this as my trust is in Jesus and His plan…whatever that looks like.
Is a bear market a good time to buy?
When the markets are doing well and shifting upward like a bull's horns, everyone wants to jump in. People are confident in the response of the market at such times. However, shares are more expensive in a bull market.
Now let's consider a bear market. It's going down like a bear tends to swipe. Most people lose confidence in the market here and want to pull money out or not put money in. This next statement is very important, whatever you do, do not pull your money out in a bear market! You'll want to be in it when the markets eventually do rebound so you can regain what was lost and then some.
In a bear market, shares have gone down and investments are worth less. Actually, you can think of it this way, stocks are on sale!
Let's consider an example share that was selling for $100 when the market was up. Perhaps now it's selling for $70. You can actually buy more shares at $70 a share than you could at $100 a share. That being said, when the market does rebound, you'll fair well.
So sure, if I was sitting on a pile of cash I'd invest it in the current bear market. Although, I'm not sitting on a pile of cash. I do have some short term savings accounts (emergencies, car repairs, vacations, future house, and other ancillary stuff). I'm not willing to take my short term savings accounts and put them in the market. Why? Because the market is for long term savings.
Sidebar: I have a 4-month emergency fund and save all of my short term savings in a high-yield online savings account. I personally use Ally.
Lastly, keeping an emergency fund in a savings account is something that will protect me if I lost my job. I didn't have an emergency fund most of my life but since I became fiscally responsible, I've implemented one. It's a wise thing to do and have. I think now during this global pandemic, the importance of an emergency fund is really evident. If you don't have one, let this time be an inspiration to save for one when you are able.
The economy – are we headed for a recession?
So the market is different than the economy but yes, they are closely related. As I heard Amanda Holden say, they are sleeping in the same bed.
A recession is defined as a temporary economic decline in which trade and industrial activity are reduced generally identified by a fall in GDP (Gross Domestic Product) in two successive quarters.
Please notice that I italicized temporary for a reason. This is all seasonally and do you know the great thing about seasons? They are only temporary and change! So we don't need to freak out here.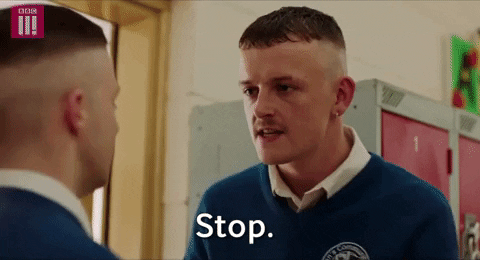 We are technically not in a recession yet because our decline hasn't yet spanned the period of two quarters. Although, I and many people do think we are headed for a recession. I found this video hopeful from Joe Davis, Vanguard Chief Economist.
He believes we are going to enter a deep recession. However, he anticipates that as the need for containment dissipates (as the virus does) the economy could rebound as quickly as late summer. The hopeful news here is that while it may be a deep recession it could also be a short recession.
Closing Thoughts
Well, I hope you found some hope, encouragement and moreover are establishing your investment strategies. In summary, my strategies are:
Dollar-cost average investing automatically both in a bear and bull market
Keeping short-term savings accounts in high-yield online savings accounts
Knowing my risk tolerance & choosing an appropriate asset allocation of stocks to bonds
Ignoring the markets 😉
Investing in the markets for the long term
Not fearing and putting my ultimate faith in Christ
Okay, everyone be safe out there. One closing thought I'd like to share is that my pastor used the terminology of safe distancing rather than social distancing. I love it! We can keep socializing whether it be on the phone, online, video chat or 3-6 ft. apart in the physical but we just have to be safe about it.
#StayHealthy #SurvivingCOVID19