As I recently minimalized my wardrobe, I've also focused on simplifying my morning routine. I've never been one to wear lots of makeup but I don't know why it took this long for me to finally focus on what I truly love and don't need.
Firstly, I know many folks, including Moi, are still working from home. However, as we slowly get back into the world of working with others why not embrace a simpler morning routine? Maybe now, as we get ready to reset and reenter, is a perfect time for such a change.
Anyway, it was something I did just before the pandemic, and I'm eager to share it with you now.
It All Starts in the Evening
Joshua Becker has a great post on how to create a clutter-free morning. All of his suggestions center around the night before. I wholeheartedly agree that a great morning begins in the evening.
Closing out the Workday
One of the things I started doing when I was still working in the office was writing my next day's projects down on a notepad. Sure there are all kinds of cool apps and software for to-do lists, but I just love these larger post-it notepads so I can write my list and stick them either on my computer or desk.
I like them so much because I get gratification from the physical act of crossing items off.
Anyway, now that my office is temporarily in my home due to the pandemic, I find this is even more of a crucial step to do at the end of my workday. The lines currently are a little blurred between work and relaxation.
However, writing this list is a way for me to close out my day. It gets the unfinished business out of my head and onto tomorrow's list. Writing this list is literally the last thing I do with work and then I shut down my work laptop and go get some physical exercise.
Tidying up & Planning the Morning
I like to put things away and wash all dishes. Tidying up and brushing my teeth are equal nightly routines.
In addition to tidying up around my home before I go to bed, I pick out my clothing for the morning. I have a hook on a wall outside my closet and hang my items there. Now that my wardrobe is simpler, this task is a breeze.
The point of me doing it the night before also gets me looking at the forecast. Um, you never really know in northeast Ohio as we just got some snow in May!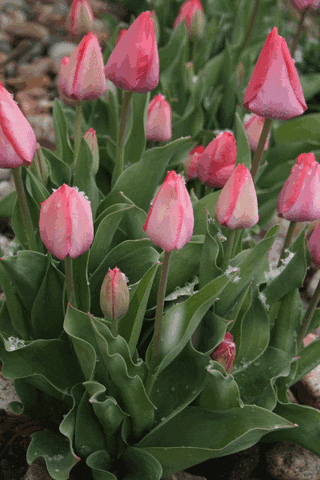 Additionally, I glance at my work calendar to confirm what meetings I have the next day and with which clients. This fact will dictate the casualness of my business attire.
Meal Prepping
I've written about the lifehack of meal prepping before because it's one that I truly embrace on a weekly basis. My favorite things to make each week are:
A large salad
A big batch of smoothies
Soup or other meals
The key is that when I'm making something I make large amounts and parcel it out into individual containers. Some containers get frozen and some remain in the fridge. That way, I do my cooking/prepping in batches and always have food to eat.
Before I got to bed, I'll parcel out a salad, a smoothie, and some other snacks to take to the office.
In the Morning, Start with the Most Important
What is that to you? Prayer? Reading? Exercise? I'm sure it looks different for all of us. For me, I begin my day with some water and then I make amazingly good coffee in the french press.
Then I settle in on my loveseat with my electric blanket, bible, journal, and that cup of coffee. I just adore this spot in my home and it's my sanctuary for my time with Jesus.
It's where I do a lot of my reading, praying, and deep thinking. Some mornings, I spend more time here reading/praying but I do strive to always spend at least a half-hour here each morning.
Getting on With the Day
In my preparation for getting ready for work, I've simplified what makeup I wear and beauty products I use. I've read about others who have simplified this to nothing. That's pretty cool!! And somedays I wear no makeup, but overall I've found that I just enjoy putting a little on and wearing it.
I am a financially conscious & budgeting type of gal but as I embrace minimalism and what that looks like for me, I find that I prefer to purchase high-quality products. If possible, I also like to support local businesses that use locally sourced ingredients.
My personal beauty regimen consists of:
High-quality medical-grade face serum
Foundation – I'm not partial to brands but I'll buy high-quality ones with natural ingredients and steer towards any deals I find. If I find a deal, I stock up.
Under-eye concealer (same standards as the foundation).
Bronzer (same standards as the foundation).
Mascara – I am fine with Maybelline great lash.
Aveda smooth infusion – I just started using this on my hair and love, love, love it! A little bit goes a long way in protecting my hair from the heat of the hairdryer, straightener, or curler. Smells good too!
My facial routine takes about 5 minutes and my hair routine also takes about 5 minutes. I'm not very elaborate. I just use good products and like my look.
Intermittent Fasting
I've been playing around with intermittent fasting. It essentially means eating within a small window each day. I'm typically not hungry in the morning so it's easy for me to push off eating for several hours. This fact coupled with packing away my lunch the night before, means I don't have too much to do here in the morning.
So if I count the time from when I wake up to being 'out the door ready', it's about 1 hour and 20 minutes. Here is the typical breakdown:
Drink Water, take vitamins & make coffee (15 minutes)
Bible, journal, prayer & medication (45 minutes)

♥

Shower & get ready (15-20 minutes)
Closing Thoughts
I believe minimalizing begins with knowing what you love and won't part with. I'm finding that once I've been able to identify these things, I'm having an easier time getting rid of the rest.
My simple morning routine begins in the evening by:
Making lists for the next day
Meal prepping
Tidying up
Picking out my clothes
My morning currently consists of bible reading/journaling/prayer (coffee w/Jesus) and putting on minimal makeup and beauty products.
Simple. Beautiful.
What routines do you want to simplify?