Just this week, I had an invoice from the healthcare system, where I consume most of my care, that looked fishy. I decided to embark on a little experiment and do some cross-checking. Rather than bore you with the details of my billing errors, I've decided to compile a blog post about the why and how of verification.
There's a saying when it comes to construction, "measure twice and cut once."
Or how about the Russian proverb, "trust but verify"?
These are things because to err is human! And yes, to forgive is simply divine. 🙂
As long as we have humans inputting data and building software, we will have billing errors.
Bills, Bills, Bills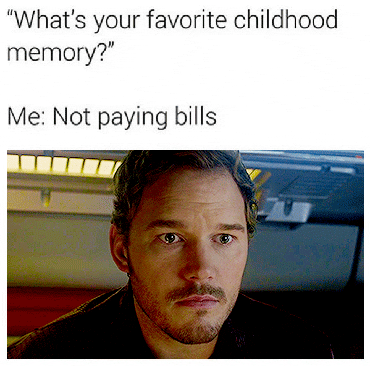 Since we are talking about a dry topic, I'll try to lighten it up with some fun GIFs.
If you are like me and prefer to automate as much as possible, our bills are set up to be automatically paid. I do this with my credit cards, utilities, and whatever else I can automate.
However, just because I set up automation with my credit cards, doesn't mean I get a pass at verifying charges.
BTW, you can do this with your credit card website login.
Other than the good Lord in heaven, no one cares as much about our money as us. That being said, it's a worthwhile task to set aside some time each month and verify that month's charges.
This also includes medical bills which happen to be where I see the most errors.
Set up a System That Works for You
In all things, it helps to have a system. What do I mean by a system? I simply mean a process of organization and furthermore, one that's geared towards you.
Here are some questions you can ask yourself to set up your own system:
How often are you paid (monthly, bi-monthly, bi-weekly, weekly)?
Do you have your budget set up?
Does automation work for you at this stage of life?

If not, when do you need to pay your bills each month?

Will you look at your budget once a month? Every time you are paid? Weekly?

Is this also a good time to review & verify charges?

What health insurance carrier is your medical with?

Do you receive your Explanation of Benefits electronically or via the mail?

If the former, have you set up a login to this website?

Do you receive your monthly bills electronically or via the mail?

If the former, have you set up online logins for each creditor?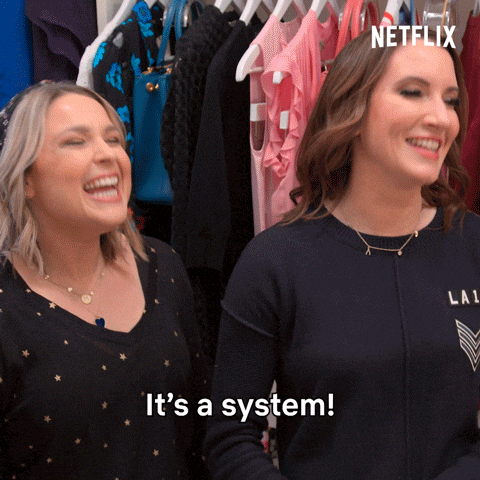 Schedule the Time
Once you've answered the above questions, now you can figure out how often you need to sit down a month to:
Check over your budget
Verify charges
Pay bills
Once you've figured that out, schedule the time out in your calendar. Seriously, until you build the habit, literally put the time slots in your calendar.
If you work off of a paper calendar, write it in. If you work off a digital calendar, schedule time slots as reoccurring events.
Now that you've got the events scheduled, be diligent to follow them.
I personally review my budget and verify charges bi-monthly when I'm paid. I've been doing it for 6+ years so it's just a habit. I know what time of the month I'm paid and on those dates each month, I sit down and work on this stuff. It just works for me.
Find your grove and rhythm too!
Verifying Charges
When it comes to verifying charges, I know some folks who save all of their receipts for cross-checking with their monthly statements. This is certainly a fail-proof method.
Personally, I just review my credit card statements each month and look for suspicious charges. I basically know where and how I've used my credit card. Separately, I track any spending that I do on credit cards, so if I need to confirm an amount, I have a source from which to do that.
Verifying Medical Charges
Medical bills are a whole other kettle of fish. Hospital systems bill differently but the one I most commonly receive care from applies all payments to older charges. That being said, what bill I think I'm paying might not actually get paid.
The first step with reconciling medical bills, and especially if there is a lot to review, it's key to understand how the system invoices and applies payments.
Here are the items you'll need before reconciling medical bills:
The actual invoice
Explanation of Benefits (EOBs) that correspond with the charges on the invoices
Past paid invoices
Once you have these items in front of you, you'll need to match up the EOBs with their appropriate invoice to make sure the system is billing you correctly.
If there is a previous balance on any of your medical bills, you'll also want former invoices (and EOBs) with paid dates.
Have fun matching things up!
Closing Thoughts
With all things personal finance, the key is organization and follow-through. Verifying charges is something we should all do because no one wants to overpay.
Trust me I get it, it's way easier to just pay the bills as they come in. Verifying charges and even potentially disputing charges is a pain in the butt. I have the fun task of calling the medical system to dispute about how I've overpaid for my medical bills in 2020 but still show a balance on my account.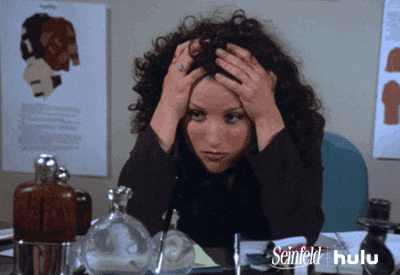 Disputing claims is a fun time said no one ever! Regardless I'll do it because I'd dislike it more to overpay for something.
I find it incredibly helpful to set up a system and have specific times in which to go over everything.
Okay, do you have any tips here? How do you cross-check and verify in concern to your personal finance?