Health Savings Accounts (HSAs) can be a great tool for trifecta tax efficiency. Yep, I said trifecta!  Additionally, they can be used as an investment vehicle.
Who doesn't love to legally avoid paying taxes?? I do!
I wanted to invest in an HSA account. However, formerly my employer-sponsored health plan did not allow for that.
I did some research and was able to convince my boss into providing an HSA qualified option for me. Which leads me to the next point…
How Do You Qualify to Contribute to An HSA Account?
Firstly, to be able to contribute to an HSA account, you need to be on an HSA qualified medical plan.  Because HSA accounts provide a tax break, the Internal Revenue Service (IRS) sets limits on the type of health plans that qualify.
I included a graphic taken from the Society for Human Resource Management (SHRM) on the limits for 2018 comparative to 2019:
HSA qualified plans are high deductible health plans in which everything is subject to the deductible. The only exception is zero dollar cost preventative care. Preventative care is included in all Affordable Care Act (ACA) compliant health plans.
As you can see from the chart above, the minimum deductible is $1,350 (single)/ $2,700 (family). There has been no change in deductible minimums from 2018 to 2019.
Of course, a qualified plan can have a higher deductible. However, the highest the maximum out of pocket can be is $6,750 (single) / $13,500 (family) for 2019. The maximums have gone up slightly from 2018 to 2019.
Obviously, with the IRS being able to change limits each year, you'll want to investigate this in the year you are considering an HSA qualified plan.
Things to Consider
Your employer may offer several options in health care plans. There are several things to consider before choosing an HSA qualified option.
Step 1 – Open Enrollment
Ask your employer when is the open enrollment period for the healthcare plan. Additionally, find out what type of health care plan options your employer offers.
Each year your employer-sponsored health plan has an open enrollment period. During open enrollment, you can change from one plan to the next and/or come on if you formerly waived coverage.
Ask to see the Summary of Benefits and Coverage (SBCs) of the offered plans. Yeah, health insurance is like alphabet soup!
Anyway, the SBC will tell you almost everything you need to know about your health plan options. Furthermore, you'll want to find out your share of the premium for all of the plans offered. This is also called your payroll contribution.
If your employer sets up a cafeteria (or section 125) plan, your payroll contributions will be taken out pre-tax.
High deductible HSA qualified plans are typically cheaper in premium than the traditional type of plans with copays upfront. That is because you must meet a deductible before the plan pays (except for preventative care).
Step 2 – Know The Deductibles
Deductibles typically run calendar year and re-set annually. There are some employers who have deductibles that run plan year and re-set when your plan renews. You should ask your Human Resources department about yours.
If you're insuring your family as well as yourself, you'll want to know if your plan has an embedded or aggregate deductible.
An embedded deductible is better as it protects single members inside of the family.  It means that if one member of the family hits their single deductible, they are then covered. At least two members need to make up the family deductible before the entire family is covered.
An aggregate deductible means that the entire family deductible must be met before even one member is covered.
Example: 
Let's say you're on a plan with a $1,350 (single) / $2,700 (family) deductible, 0% coinsurance & $1,350 (single) / $2,700 (family) Maximum Out Of Pocket (MOOP). I'll explain coinsurance in a bit.
If it's an embedded plan and one member of the family meets $1,350 in claims, that member is then covered 100%. Now if other members incur claims, combined they will have to meet another $1,350 before the entire family is covered 100%.
Now let's say you have the same deductible, coinsurance and MOOP parameters but it's an aggregate deductible plan. If one member incurs a lot of claims on an aggregate deductible plan, they will have to meet the family deductible of $2,700 before being covered 100%.
Step 3 – Know The Coinsurance
Coinsurance is a percentage that you split with the insurance company after the deductible has been met. If you have 0% coinsurance, the insurance company pays 100% after deductible.
Many plans have an 80%/20% split where after the deductible has been met, the insurance plan pays 80% and you, 20%. Know what this is! Your coinsurance share will continue until you hit your MOOP.
Step 4 – Know The Co-Payments
Some HSA qualified plans have co-payments after the deductible for certain episodes of care. The co-payments are typically for office visits, prescription drugs, urgent care, and emergency room. Remember if it's an HSA qualified plan, the copayments kick in after you first meet your deductible.
These will continue until you hit your MOOP.
Step 5 – Know The Maximum Out Of Pocket (or MOOP 'cus we are tired of typing out the same words) 🙂
All plans have a MOOP and this is the most you'll pay in one calendar year for your health care expenses (not including premium).
Once again know what this is!
I recommend knowing these things when considering healthcare plan options:
Premium
Deductible
Annual maximum out of pocket
If you know how often you typical seek care, you can estimate how much you'll spend in a year.  Additionally, make sure you can afford the deductible & MOOP.
Many people choose traditional plans with co-payments that kick in before deductibles are met. The reason being is that they know what they'll pay each time they visit the doctor.
However, doctor visits are not really expensive. It's the major tests, in-patient stays, surgeries, emergency room visits, and high-cost prescriptions that you need to watch.
If you can afford to cover your deductible then you should consider the HSA qualified options because you can tap into the magic of HSAs…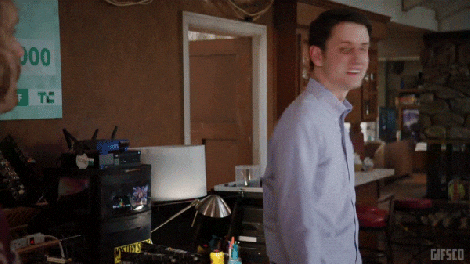 It's Mostly About the Tax Break
Once you're on an HSA qualified plan, you can contribute up to certain amounts set by the IRS each year into a tax-advantaged HSA account. Go back up and look at the graphic taken from SHRM.
The 2019 contribution limits are $3,500 and $7,000. They're going up slightly from 2018. If you are currently maxing out your HSA for 2018 (me included), you'll want to make sure you let payroll to increase it in January to the new limits for 2019.
HSA accounts are so magical because you can contribute pre-tax dollars to them. Furthermore, if you use the money for qualified medical, dental, and vision expenses, you will not have to pay taxes on the backend.  Score!
It's Also About the Investment Opportunity
Most HSA accounts allow you the opportunity to invest your contributions into mutual funds. This means you can have tax-free contributions, tax-free growth, and potentially tax-free distributions. Winner, winner chicken dinner!! It's a trifecta!
I cannot write an article about HSAs without linking to this stellar article by the Mad Fientist. He nails it.
The way you can get the tax-free distributions is to use it for qualified medical, dental, and vision expenses.  You can do this one of two ways:
Use the HSA account as a debit account to pay for your qualified expenses.
Invest the HSA monies, pay for your qualified expenses with post-tax dollars, save your qualified expense receipts, and reimburse yourself later.
The second option can be useful for the person looking to retire early and wanting access to investments.
Edit: Seonwoo reminded me of the absence of a time limit in reimbursing yourself. As long as you save your receipts for qualified medical, dental, and vision care, you can reimburse yourself years later after lots of growth occurs. Truly Amazing! 
HSA Banks
Unfortunately, Vanguard does not offer HSA accounts. Actually, your employer may have a specific bank they recommend for your HSA account needs. However, you can also open your own HSA account at any bank that offers them.
I currently use Health Savings Administrators and am very happy with their investment options. Through Health Savings Administrators I have access to Vanguard Total Stock Market Index Fund, Admiral Shares (VTSAX).
I'm not really quite sure how as I don't have the $10K minimum which is typically required for admiral shares. When I saw it was an option, I didn't ask, I just signed up for it!
Anyway, one can also do a combo of the above two options which is what I'm currently doing.
I'm maxing out my HSA for 2018 and I have my contributions split:
25% going into a cash account tied to a debit card
75% going into VTSAX
This way, I don't need to budget for medical expenses and can use my debit card to pay for them. At the end of 2018, I'll see how much money I have left in the cash account (if any) and adjust my 2019 percentages accordingly.
Accessing The Money If You Have No Health Expenses
If you have no qualified health, dental or vision expenses, wow! You are truly blessed! However, you may be wondering how you can access these monies.
You will be able to access these monies at the age of 65 without incurring a penalty. It's kinda like a Traditional IRA (with a later distribution age) in the sense that you can:
Contribute pre-tax dollars
Your contributions grow tax-free
You'll pay income tax on distributions after age 65
The way to get the tax break trifecta is to withdraw the money for qualified medical expenses.
Closing Thoughts
I've discovered now that I'm not living paycheck to paycheck, I can manage a high deductible health plan. Moreover, it's giving me access to another tax-advantaged vehicle to max out.
Take the time to do a little homework with your employer-sponsored options. See if an HSA qualified plan will work for you. Then you can tap into this magical vehicle and get the trifecta win!