Okay, people, I think most of us have received our stimulus money as a result of the CARES Act. Its delivery method depends upon your data from your most recent tax returns or Social Security. If you've received refunds or SS money via direct deposit, you'll get it that way (quicker) or if you've opted for snail mail, you'll get it that way (slower). I'm in the former group and got mine last week.
Warning, I recently watched Rocky IV so there are a lot of Rocky GIFs/analogies splattered throughout the post. 😉
That being said, I wanted to write a post with my two cents on how to use our stimulus money wisely. This post is based solely on my opinion; however, I have seen and heard many others talking about this recently so, no doubt, these things play an influence.
Although, I've purposely not read anything on it so I could really think and pray about it without much outside influence.
I'm separating my advice into two camps:
Those who need the stimulus money
Those who don't need the stimulus money
Before I dig in, let's define stimulus –
A thing that rouses activity or energy in someone or something; a spur or incentive
Let's face we've all been hit hard by the COVID-19 pandemic in one way or another!! Me, I downright need some hugs!!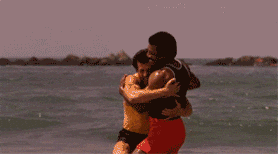 This stimulus $ is meant to do one of two things – stimulate the economy (which has taken a bad beating) and aid individuals and families who've also taken a beating.
The stimulus money, for those of us who are not hurt financially, is meant to incentivize us to spend some $$$ and get that big 'ole economy going again! And for those who are hit financially, it's meant to help you survive.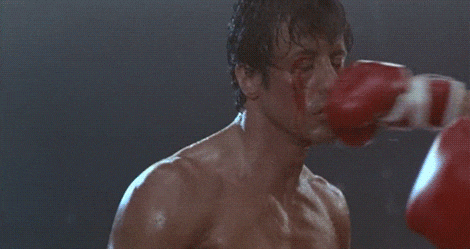 How to Use Your Stimulus Money Wisely if You Need the Money
If you find yourself in this camp this section is for you. If you are not sure which camp you are in, you most likely are in the second camp, but not necessarily! Why is that? Let me explain…
I think we've all recently seen how a global emergency is scary. Even if we haven't lost our job, we've now thought about it. That being said, even if you are not laid off and any one of these does apply to you:
Have no emergency fund
Have consumer debt other than a mortgage
Live paycheck to paycheck
I think you are in this camp.
#1 Food and Shelter
First things first, we need to eat and live so if you are lacking in either of these two areas, you need to use your stimulus money for this. However, I will add that there a lot of food pantries at churches all over the world so please reach out to your local church if this is a big struggle. People want to help you. ♥
Additionally, if you have a mortgage and are struggling to pay it, most lenders are allowing for the deferment of payments temporarily. Look online for your lender's specifications as all are different. Additionally, if you can log into your lender's online portal I highly recommend this because phone lines are jammed with people calling into lenders.
If you pay rent somewhere and are struggling to keep up with it in light of the pandemic, reach out to your landlord. They may be making special provisions for a deferral of payment temporarily.
#2 Emergency Fund
Once you have food & shelter taken care of, focus on your emergency fund. If you don't have an emergency fund, news flash – YOU NEED ONE!!!
Anything is better than nothing but ideally, I and many other financial savvy folks recommend 3-6 months of expenses saved up. How do you calculate that? Firstly, you need to be on a budget. Then you take your monthly budget and cut out everything but the essential stuff. This will give you your monthly emergency amount. However many multiples of this you have equals how many months your emergency fund can sustain you if you have no income coming in.
#3 Consumer Debt
Once you've got food, shelter and an emergency fund in place, you should tackle any consumer debt. High-interest credit card debt needs to get paid off and stay paid off to be able to get ahead financially. I do use credit cards responsibly and by responsibly I mean, I charge no more than I can afford to pay off in full and on time each and every month.
If you are good with #1, #2 and #3a, you can use your stimulus to tackle any car debt. However, if you need to take care of #1 or #2 and/or #3a but still cannot pay your car payment, know that most auto lenders are allowing for a temporary deferral of payments right now. Again check your lender's website of your personal login to your auto loan for specifics.
Trust me on this, once you've got 1, 2 and 3 down, you'll be able to sprint towards wealth building.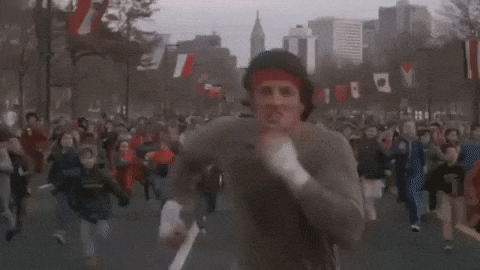 How to Use Your Stimulus Money Wisely if You Don't Need the Money
Okay, for anyone in this camp, consider yourself very blessed and probably privileged.
If you recognize that you've got the above bases covered (food/shelter, emergency fund and consumer debt paid off), and are pondering what to do with the money, this section is for you. We, in this camp, need to think about how to use our stimulus money to stimulate the downtrodden economy.
There are multiple ways to do this and I will additionally share how I am using my stimulus money.
Support Local Businesses
I think this is the best way to spur the economy back and it all starts locally!
Here are some ways in which to do this:
Buy take out from your fav local joint and tip generously!
Call your local favorite boutiques and arrange a purchase/pickup of some of your favorite supplies. Even if they are closed, I recommend reaching out via email and/or phone. I'm sure they'd love to sell you something safely.
Order online from some of your favorite local stores. Many businesses have upped their online presence when they had to shut down.
Buy gift cards from your favorite local restaurants & stores. Maybe you don't want to get takeout currently and that is fine but you can always buy a gift card!
Buy a CSA (Consumer Supported Agriculture) share for the summer. This is where you buy a subscription to crops from a local farm or garden. Typically, you go pick it up once a week and enjoy the fruits of their labors
Build a Victory Garden
Victory Gardens were a thing back during WWII. According to Bob Finnan of the Medina County Gazette they were introduced as a way for families to say at home and support national efforts by growing produce.
This is also a way to support a local garden store in your area by purchasing supplies, seeds and plants from them.
Donate
Okay, so this can be done in multiple ways. Sure you can donate to your favorite charity but how about donating locally right now? Perhaps a homeless shelter? Or a Food pantry? Or your neighbor who needs groceries? Or maybe a small business owner who is down on their luck right now?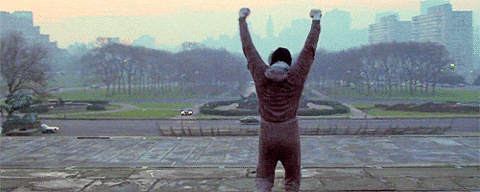 What am I doing?
I want to make a disclaimer that while I have placed myself into this camp, I recently bought a new/used car and financed part of it. I had money saved for a car purchase and thought I wouldn't need it for a year or two until my old car died.
Then I moved to a new apartment in February and was able to pay for 6 months of rent upfront for a discount. Good idea, right?! Well, I used part of my car money to do this and then I was hit in a car accident and my former car was totaled. #MurphysLaw
This is also a great example of why we need emergency funds, car funds, etc.
Anyway, I decided not to use my emergency fund and financed part of my car knowing I could pay it off while I had no monthly rent payment for 6 months. Well, I'm glad I still have my emergency fund! Moreover, my car will be paid off in the next several months. This is why I'm using my stimulus money to stimulate the economy and support local businesses.
Firstly, I'm donating a big chunk of it to a friend who owns a restaurant.
Secondly, I'm building a victory garden. I did buy the raised bed from a large supplier but I'll buy the rest of my supplies from local gardens.
Thirdly, I'm using the rest to buy take out food, tip generously, purchase gift cards and stock up on soaps from my favorite local boutique.
Closing Thoughts
I really have one final thing to say…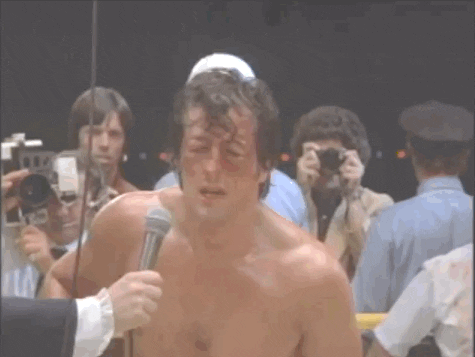 Seriously, let's all come out as winners even if it means a black eye or two! If you need the stimulus money, use it wisely. If you don't need the stimulus money, use it wisely.
Either way, money management comes down to making a plan and following the steps to make that plan happen.
Love to you all! #StayHealthy
Photo by Annie Spratt on Unsplash